BE&SCO Model 12 Wedge Tortilla Press (220V)
BE&SCO Model 12 Wedge Tortilla Press (220V)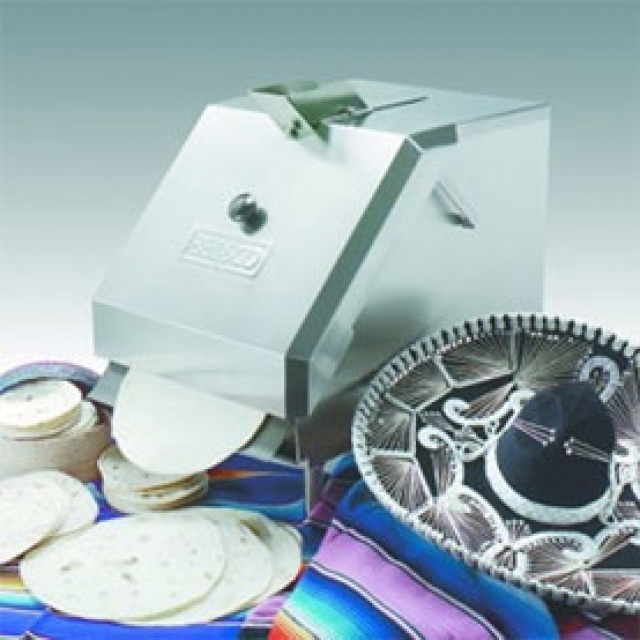 Your Price:
$

14,544.00

*

USD

Item Number:

12

Manufacturer:
BESCO
Model No.:

12
*Price Does NOT include cost of crating, shipping, delivery or installation.
BE&SCO Wedge Tortilla Press
A fully electric patented Flour Tortilla Wedge Press can produce up to 900 ready-to-cook tortillas per hour depending upon diameter, thickness and skill of the equipment operator. The Wedge Press is simple to use, easy to clean and will produce tortillas up to 12" in diameter. The unique BE&SCO Wedge Press is designed to "seal" tortillas thus providing a higher moisture content and greatly reducing your shortening requirements. Designed for countertop use, or available with a special floor stand.
 
Options:
Wedge Press with Stand

Combo Press, 24X48 Grill and Stand