BE&SCO Beta 900 Tortilla Press & Oven - Gas
BE&SCO Beta 900 Tortilla Press & Oven - Gas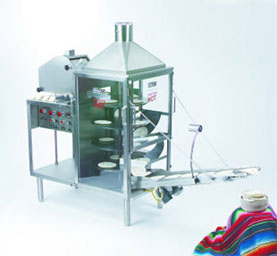 Your Price:
$

47,559.75

*

USD

Item Number:

BE&SCO-Beta900

Manufacturer:
BESCO
Model No.:

BETA 900
*Price Does NOT include cost of crating, shipping, delivery or installation.
BE&SCO Beta 900 Flour Tortilla Machine
Display cooking at its best! Your customers will love to watch tortillas spiral down the conveyor system and come out piping hot and ready to eat! This versatile machine can make up to 900 flour tortillas per hour depending upon diameter, thickness of tortilla and skill of the equipment operator. The Beta 900 provides ease of use and cleaning, saves labor costs and ensures product uniformity.
**** Electric version available in options