Pulley Belting for Champion Cookie Depositor, Model: 65S
Pulley Belting for Champion Cookie Depositor, Model: 65S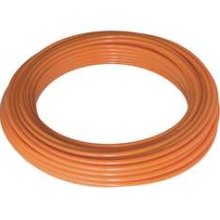 Your Price:
$

166.17

*

USD

Item Number:

17791

Manufacturer:
Champion
*Price Does NOT include cost of crating, shipping, delivery or installation.
3/8" Round pulley belting for the pan conveyor on the Champion 65S depositor.
Part# B-5949-12, Pan Advance Belt
Comes in lengths of 25' and includes a bottle of splicing glue.
Click on the "Get Quote" button to have a quote sent to you with pricing and shipping cost.
NO RETURNS ON PARTS, ELECTRICAL OR MECHANICAL. Make sure you are ordering the correct part when placing your order.