Hi-Temp Casters 475*F to 525*F Intermittent
Hi-Temp Casters 475*F to 525*F Intermittent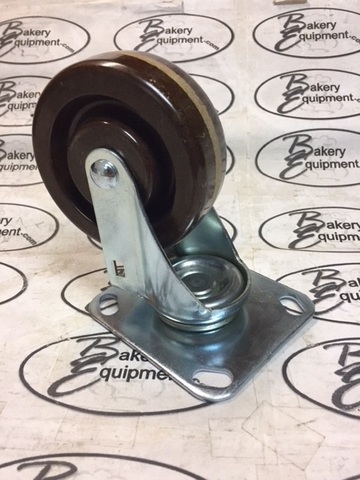 Your Price:
$

53.00

*

USD

Item Number:

25203

Manufacturer:
BEcom Mfg
Model No.:

Hi-Temp
*Price Does NOT include cost of crating, shipping, delivery or installation.
High Temp Caster/Wheel for Oven Racks
Temp -40*F to 475*F continuous , 525*F intermittent
Dimensions of cast plate: 4 3/8" x 3 3/4"
Diameter of high temp wheel: 4" 
Wheel width: 1 1/2"
Total Height: 5 5/8"
Slotted bolt holes: 3" x 2 3/4"
NO RETURNS ON PARTS, ELECTRICAL OR MECHANICAL. Make sure you are ordering the correct part when placing your order.